Basement floods are like nightmares. As we all know the basement in a home is the lowest level of the entire home. They can be partially or completely underground. While these are places where you can relax and live, it can often get flooded. Let us take a look at some of the reasons.
Floods can be bad as they bring along unclean and dirty water inside the house. If you have your belongings in the basement, they can get completely spoiled. If your basement gets flooded often, it might result in water borne diseases. Hence, you need a solution to all this.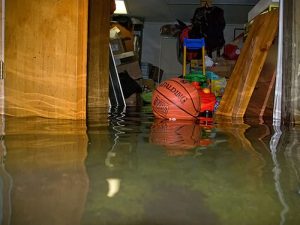 Solutions to prevent flood in your basement:
One very good solution to clean up frequent basement flood water is to use a sump pump system. For those who are not aware of a sump pump, here you go:
Sump pump is a system that can be used to clean up water in a sump basin. These sump basins are generally located in the basements. These pumps are used in places where houses face regular floods due to higher level of water table in that area. It also helps in avoiding dampness in your basement floors.
How does a sump pump work?
Sump pumps are easy to install and operate. You need to install the sump pump system in your basement. It has something called a sump pit in it. Whenever there is a flood in the basement, the water moves towards the sump pit. This is further connected to the soil. Hence, all the water goes to the soil or the underground. This happens continuously till all the water is pulled in by the sink. These pumps are great for pumping out flood water.
Does a sump pump need a battery backup?
Sump pumps can need a battery backup in case you have regular floods. Sump pumps are pocket friendly and can replaced easily. Always remember to put the filter on the sump pump to avoid it getting clogged. Regular maintenance and cleaning of the filter avoids overloading of dirt.
No matter what kind of pump you choose to prevent basement floods, you should always maintain them. Remember that the pump is going to help you whenever the need arises. So, clean it occasionally or may be check it just to confirm that it works during emergency.
Where is it available?
You will find sump pumps online. However, if you want to buy it from any shop, you will get it in hardware stores or pump stores. They will help you install the pump as well.
Basement floods can be tough to handle but never panic. In case your house faces this, you need to be well prepared for these situations. It is always better to have all the precautions in hand, sump pump systems being the best solution in such cases of basement floods. Try it out to figure out if it works for your household as well.