Quick Plumbing Services Northridge (747)223-4141
Fed up of pipe leakages? Quick plumbing services is the solution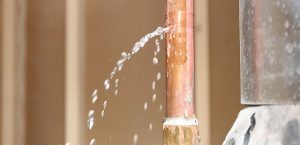 By the time you understand that there are some leakages in some of the major parts of your house, the blunder happens and that is the time when you will find out that Quick Plumbing Services is the best available option to you. There are several places in and around your house where pipe leakages may happen and those are very tough to find out. To ensure that your house is devoid of any pipe leaks there are some specific places you should look for because most of the times, those places get caught with pipe leakages.
Which places to look for pipe leakages?
There are many places, where pipe leakages may occur. But sometimes we tend to ignore them because we are unable to foresee the leakages and as a result of that big piping issues occur. To help you out with finding leakages, we are providing you a list of places to look for if you think, you get caught with pipe leakages:
Dishwashers: Supervise the baseboard and see if the floor is warped.
Refrigerator: inspect the connections and hose connected to the ice maker.
Washing machine: Check if there is any crack in the hose.
Water heater: Check for rust or the soft areas outside the tank and under the tanks check for the wet areas.
Toilets and bathtubs: Check caulking and seals and in the floor, look for soft areas.